Pastor Lawrence Oyor, a gospel music minister was born on May 14th 1991 to a Christian home based in Ibadan, a city in Oyo state in the western part of Nigeria, pre-dominant by the Yorubas. He was born with a twin into a family of four where both parents are clergymen. Lawrence  Oyor is 28-years-old as of the time of this article in 2019.Evangelist Lawrence Oyor is a minister of the gospel and a prophetic minstrel popularly know in the Nigerian Christian world for his revival chants and songs. His most popular chants "Bowl of fire" is said to be one the most divine connecting gospel chants.
Lawrence Oyor Chants and songs
Lawrence Oyor has released a ton  of powerful gospel chants and songs since his emergence this year.
Bowl of Fire
Burn The World
Prophetic Chant
Fall in love
Row your boat
I am hungry
Ah Ah Ah
Groaning
Glory and Power
I'm in love with Jesus
Eagles Flight
Another Measure
In love
Jesu my Lord
I Love you
Wine of Spirit
Download above Songs here
Lawrence Oyor Profile
Lawrence Oyor is a young passionate lover and seeker of God owns a Ministry called Davidic Minstrels. According to Lawrence, Davidic Minstrels is a global movement by the Oyor twins – Lawrence Oyor and Godswill Oyor (Lawrence Oyor's brother). The movement is to awakening hearts to worship God and demonstrate his love and power. The group released a Christian album titled – Sound War 1which consists of several gospel songs and chants.
Lawrence Oyor Marriage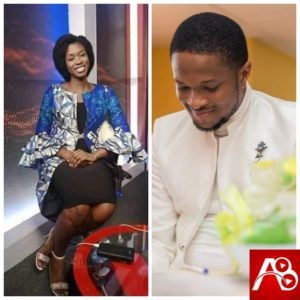 gospel song minister, Lawrence Oyor got married to Darasimi Mike-Bamiloye,  The only daughter of gospel filmmakers Mike and Gloria Bamiloye, Darasimi,  – Darasimi and Lawrence's traditional wedding was held on Friday, October 9, 2020 – The wedding was a blend of tow different cultures, Yoruba and Niger-Delta and it was beautiful to behold,
Lawrence Oyor Net worth
At the moment, Lawrence Oyor net worth is not estimated which is common with most new gospel ministers.