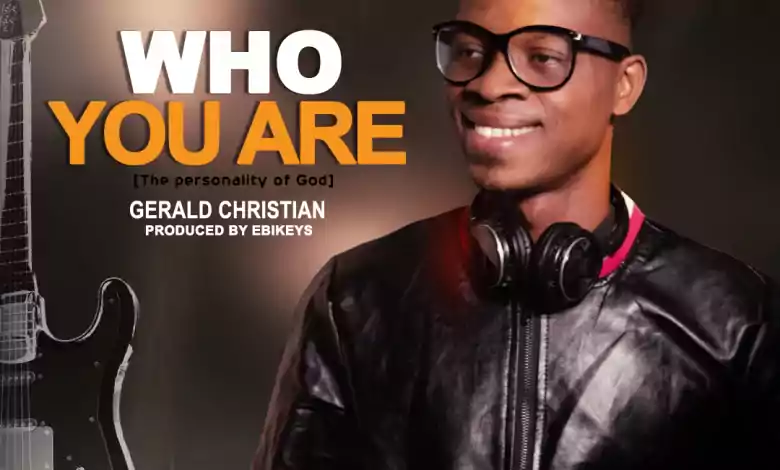 Daniel Munachimso Gerald Christian is a fast rising Nigerian gospel artiste, a prolific songwriter, recording and performing artiste. He fell in love with God at the age of 12 and since then, would always yearn for worship sessions and the things of God in general.
Gerald was wholeheartedly serving the Lord as a multimedia guru in his local church, Foundation of Truth Assembly (FOTA) until he had an encounter with God in 2017 during one of his usually quiet times where God called him into the music ministry to lead worship.
His unrepentant love for God and passions for the furtherance of the gospel through music led to the release of his debut single titled "WHO YOU ARE", a song that gives the listener an expository knowledge of the personality of God.
Ever since the release of the song, Gerald has constantly received several invitations for ministrations including THE SHIFT with Yemi Bee, where he ministered alongside some Nigerian renowned praise and worship leaders like Paul Chisom, Tosin Bee, Seye Sax, Babatunmise, etc.
Gerald Christian is undoubtedly a blessing to the body of Christ and his best is yet to come!
[ddownload id="7338″]
ABOUT THE SONG
When we go before the earthly kings, we tend to praise and tickle them by going into their archives to remind them of their conquests, great deeds and victories of the past in order to find new favour in their sights.
"WHO YOU ARE" is a revelation composed into song, heralding that when you humbly acknowledge our multifaceted God (Yahweh) as the sponsor of the graces you enjoy, He will gladly reveal to you brand new dimensions of who He is and more possibilities contained in Him that you have never experienced.
The song was produced by Ebikeys.