Top 10 Nigerian Gospel Songs Of The Month | August 2020
Its September!
You know how we do it here at Allbaze radio. We will be taking you through our monthly chart that reveals the Top 10 Gospel songs of the month.
We are excited about this and we are looking forward to bringing back to your remembrance all those amazing gospel songs that brought chills down your spine in August. These songs will include Gospel songs of different genre and languages so be sure to look out for your favorite ones!
This September we would be looking at songs that topped the chart on Stream statistics & digital downloads on Allbaze radio download server in the month of August.
Top 10 Nigerian Gospel Songs Of The Month  August 2020
Knowing You" is not just another song, it is a supplication, a deep yearning for God, a heart cry to rid the flesh of its lust and be found in Christ-likeness.
Minister GUC in his usual style reaches for the depth of communion, latching on to his message while deeply immense in worship for the purpose of cleansing, spiritual infilling and an overwhelming outpouring. No doubt, the end result will be abounding testimonies yet again.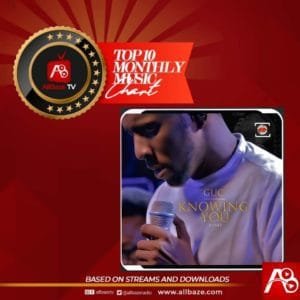 Nteobong Johnny – Most High
Nteobong Johnny, a Lagos based multitalented singer and songwriter, offers a new powerful spirit-filled worship song titled Most High  produced by Ebenezer iriemi.  Psalm 7:17 says I will give thanks to the Lord according to His righteousness And will sing praise to the name of the Lord Most High
Prospa Ochimana Ft. Abigail Omonu – Dojima N'wojo
After building so much anticipation for one of the leading songs off the Ekwueme To The World album, finally comes the official music video for 'Dojima N'wojo'.
Dojima N'wojo is a song delivered in Igala, a language in the North Central part of Nigeria which means 'Glorify God'. Dojima N'wojo is a song of Praise, ascribing glory to the Most High God. On this beautiful song, Prospa Ochimana featured the very anointed Minister Abigail Omonu.
Progress Vincent – Do It For Me
Do It For Me; is a song of Prayer and was inspired from Matthew 7:7 according to the singer she said
Do you sometimes find yourself facing a seemingly impossible situation? It might be a relationship that seems to have broken down irretrievably, or an issue to do with health, finances or something else where change seems impossible. With God there is always hope, no matter how bad things look. Nothing is impossible with God. His power makes all things possible.
Anointed Music Minister Ada Jesus Ovie is here again with another powerful Tune tagged KÓSÍ. Sing of the fact that there's nobody like our God, in heaven and on earth. None compares to our king. Its impossible to find one like Him any where on the face of the earth, Kosi The love of God is just so unquestionable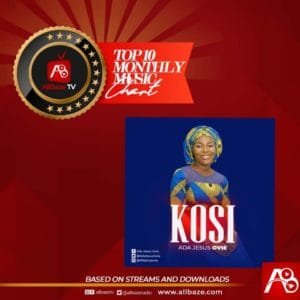 Prolific Gospel music minister El' Grace returns with a brand new song of reverence titled; Agbanilagbatan.
With the world almost being brought down to its knees with the Coronavirus pandemic which saw the world swept into chaos and economies of world super powers thrown into recession and thousands of lives losing their lives around the world, 2020 is a year history will never forget.
Faithgane Record artiste, Constance drops a brand new single titled "Na God O" produced by orbz
Do you remember all you have been through; the up and down rhythm of life – What comes to your mind? Reflecting on her life, Constance admits It can only be God, that has brought her thus far – Na God O.
Tosin Bee feat. Henrisoul – No Lockdown
One Halleluyah Records thrilling artiste, Tosin Bee is back with an up-tempo Afropop stream titled "No Lockdown" featuring Henrisoul.
Inspired by the recent lockdown and pandemic, Tosin reminds us all one more time to put our trust in Jehovah as he screams "No Lockdown" into our ears.
Maureen Paul – Onye Di Ka
Maureen Paul , a sensational and inspirational gospel singer, releases her latest single titled "Onye Di Ka Gi" Produced by OLA-PRESSPLAY
Maureen Paul is a passionate minstrel, worshiper and lover of God, blessing the lives of many who can give up everything in setting an amazing atmosphere of worship leading God 's people so powerfully.
 Sammy Voice ft. Kay wonder – kabio Osi
Sammy Voice, a fast rising passionate gospel musician is here with another powerful song titled "KABIO OSI" (Unquestionable God) featuring a renowned gospel minister Kay Wonder