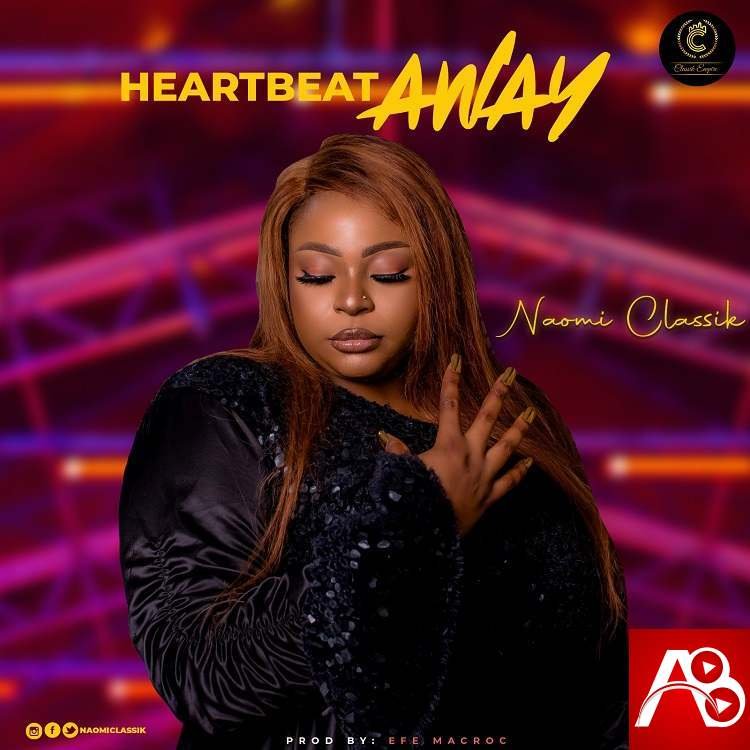 Download: Heart Beat Away – Naomi Classik
Gospel music minister and voice coach Naomi Classik releases new single "Heart Beat Away" produced by Efe Maroc.
The song shows us ways which will could rely on God as our comforter as he his more closer to us than we ever think.
In her words, she asked How far do you think God is from you?
He is no more than a heartbeat away ,he's closer to us than we think he is. For in him we live, and move, and have our being; as certain also of your own poets have said, For we are also his offspring. Acts 17:28 KJV
Naomi has gone length in her music career has she keeps using her voice as a tool to get across the message of God to his people.
She hopes as you get to listen to "Heart Beat Away," you continue to feel the comfort of the most high.
Heart Beat Away" Lyric Video HERE
Lyrics: Heart Beat Away By Naomi Classik
You are no more
than a heartbeat away
No more than a
heartbeat away (2x)
You are inside of me
In you I live and
move and have my being (2x)
No more than a heartbeat
No more than a heartbeat
No more than a heartbeat
No more than a heartbeat
You are inside of me
In you I live and
move and have my being
You are no more
than a heartbeat away
No more than a
heartbeat away (2x)