This is an UPDATED list of popular Nigerian Praise and worship songs  old and New  2020 and all time
List Of Nigerian Praise And Worship Songs
Our God Is Indescribable", song one of the 'Pages of my Heart' album by Minister Owie Abutu is a song fast becoming a global anthem. This deep sacred worship song that seems to be on every lips will take you to the next phase of true worship & intimacy with Yahweh.
Enjoy this powerful song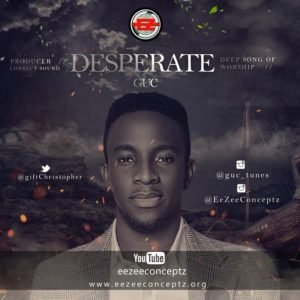 EeZee Conceptz Global presents new signee, Gift Ugochukwu Christopher popularly known as GUC with his heartfelt worship single "Desperate."
GUC releases both audio and video for the song which – like the name suggests – expresses the yearnings of a man desperately after God's heart. The tone, also the mood of the song depicts the hunger of the singer and the video complements the sub-theme perfectly.
EeZee Conceptz announced the signing of GUC on Tuesday, the 5th of October, 2019. The ceremony was in the midst of other label signee including Mercy Chinwo, Judikay, Toby and other members of the EeZee Conceptz family. Gospel music minister Chioma Jesus was also present. The artiste was signed on
Ema is out with his single 'You No Dey Use Me Play'. He features Osinachi Nwachukwu who is popular on her previous hit Tittle " Ekwueme"
Gods words are pure words, He is not a man that who should lie, He does not joke with His words
You No Dey Use Me Play is a heavenly inspired song to remind us how much we mean to this God. God is a serious God and does things perfectly in his own time and he never allow His own to be Desolate..
You carry me When some carry their God, You feed me, Lord, sing along with lyrics
Popular Nigeria Female Gospel singer and songwriter, Bukola Olubona Release a brand new single Today Titled"Olore Kanka in appreciation and thanksgiving to God as she celebrates another milestone of age and grace. "My life is a living testimony of God's faithfulness. I'm an embodiment of God's Grace, God's favor personified. What else can I do to appreciate God than to sing His praise to all mankind till my last breath. He done so much for me, I cannot tell it all.
Pastor(Mrs) Olubukola Olubona is a believer of true worship, she simplifies her life mission and goal in worshipping God and influencing several others to do the same. She has played host to many radio and television programmes with many awards.
Sensational and inspirational gospel singer Funke Bada   releases her latest single titled "Laye Mi" from her latest album available for free download  Laye Mi Project,  Funke is a passionate minstrel, worshipper and lover of God, blessing the lives of many who can give up everything in setting an amazing atmosphere of worship leading God 's people so powerfully. She believes that worship is indeed a visa to enter into the throne of grace of God ( Hebrews 4:16); and nothing is as beautiful as sharing this with people as our lives get transformed through the lifting up of the name of Jesus from glory to glory in worship!
Her drive as a Gospel artist and song writer is that you cannot under-quantify the mighty works and wonders of God as he changes and renews us day by day; through the magical power of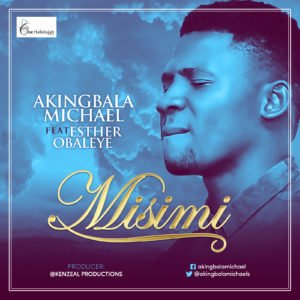 Gospel music minister and One Hallelujah Records' signed  minister with a unique genre of music (gospel rock), Micheal Akingbala has come up with another spirit filled and soul lifting song titled, MISIMI (Breathe on me) produced by @kenzeal 
MISIMI is a song that deeply reveals the immense presence  of God in the life of a believer, a  regular face on the Redeemed Christian Church Of God platforms both on camp ground and in the local parishes of Rccg Michael Akingbala divinely blessed with a powerful rocky voice filled with anointing which makes him distinct from every other worship leader.
Following the release of his Sophomore Album Tagged "Undefeated God – Lion of The Tribe of Judah", Femi Okunuga decides to share the Lyrics video for "Fa'gbara Re Han".
"Fa'gbaraReHan", one of the tracks feature on Femi Okunuga's latest album, translates as "Show Forth Your Power".
In this powerful worship song, Femi calls on God to show forth his mighty power in the life of every individual.
You can be sure that with this powerful song on your lips, God will fight every battle for you.
Nathaniel Bassey features South African Gospel singer 'Mahalia Buchanan' and Ghanaian Gospel act/songwriter 'Joe Mettle' on You Are Holy .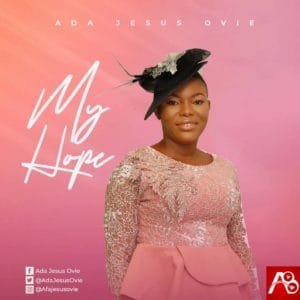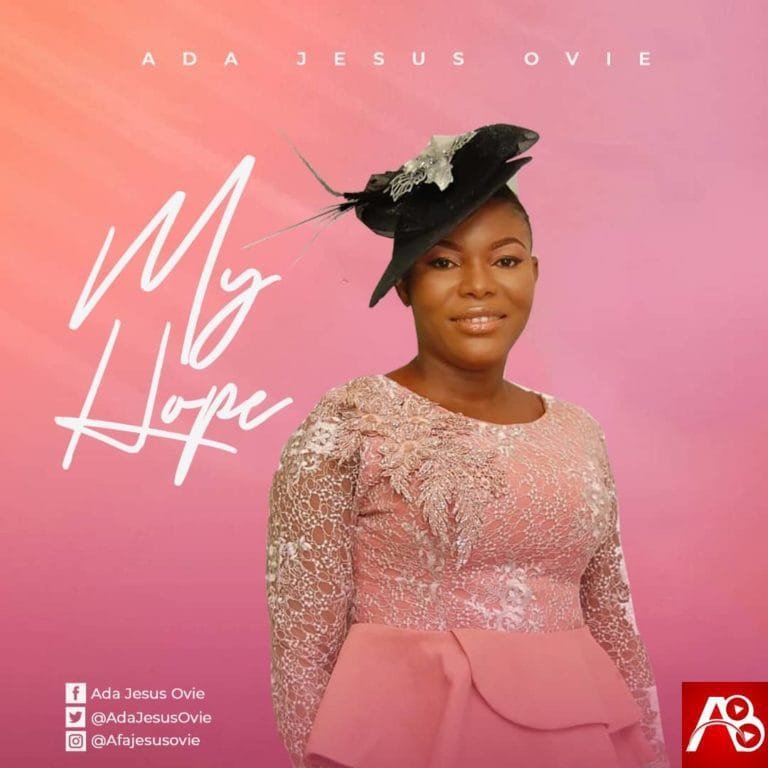 Mitovieya Ada zudonu Popularly known as Ada Jesus Ovie a gospel music sensation; drops her debut single titled "My Hope" produced by Engr. Ossy Umuahia
The song is a spiritual song that reaffirms God as our first and last resort and our Surest Foundation. It is a very timely release, in this time of crisis where every nation's of the world are struggling over the pandemic of this virus and the pain he has caused a lot of home but the word of God is coming from Ada Jesus, a song Minstrel, for you to trust in God only,
The anointed and energetic praise worship leader Kay Wonder is back and hot with this brand new Song titled Asoro se" The Gospel singer known for his popular hit worship and Praise songs so many to mention, has brought forth a very outstanding, crisp and top-notch music song. This song is a breath of fresh air for the artist and for the industry.
A combination of English and other languages, also, songs of joy, gratitude and praise all finding their root from the word of God.
Anointed Music Minister and Songwriter, Dunsin Oyekan has churned out captivating hit single, "Breathe".
What God put into Man in Gen 2'7 was not oxygen, what HE put into us was His very essence – SPIRIT and LIFE…
And across scriptures, you will see this… In Ezekiel 37, John 20:22
I pray as you SOAK with this Sound. The B.R.E.A.T.H of GOD will come upon you afresh and everything dead will jack and surge back to Life in Jesus Name.
Fuji-pop Artiste Testimony Mr Jaga is one of the brightest individuals who has lightened up the gospel music industry in 2019. Taking no breaks in dishing out new hits, the Nigerian Gospel Minister has released a soul-stirring new single "Jesus" produced by one of the best producers in Nigeria Niyi-P, Mixed & Mastered by J-Moses.
Nigerian Gospel singer, Austin Adigwe  the third child of the Late Mr. and Mrs. Michael Adigwe Hails  from Ubulu-Uku Town in Delta. Austin as fondly called by friends and Colleagues, born into a devout Catholic home and grew through the ranks as an Altar Boy, a Chorister and Pianist Austin, has decided to bless the ears of every Gospel music lover and lover of The Good News Of Our Lord Jesus Christ With this Amazing Song  titled JESUS NEVER FAILS produced by Duktor Sett,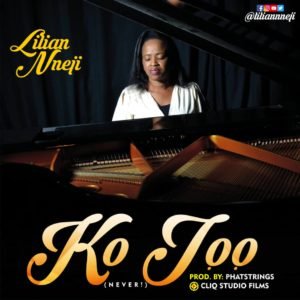 Anointed music minister Lilian Nneji, the Odogwu N'agha crooner, returns with a  brand new song and video Title "Ko Joo" Which Means (Never) delivered in both Yoruba and English Languages
Speaking on the song She Said " Ko Joo was the only word i could whisper to my soul when i found myself in a deep depression state while facing difficult challenges.
Having released the video for "Idinma" in April 2019, EeZee Conceptz presents Judikay in the revival song, which also accords pure worship unto the Most High God. Judikay uses worship to stir the life-giving power of God through his son Jesus Christ and the fellowship with the Holy Spirit. It is intense, touching the core of one's soul and her vocal pitch did justice to the depth which the song reaches.
10. Dunsin Oyekan – Open Up >>  Download Music
In 2019 Dunsin Oyekan shares on his social media page:
"There are dimensions and realms in Christ that my generation must see! Let every blockage be opened now! 
For out of my belly shall flow rivers of living waters! I pray this song will birth an encounter in your life as it has for me!
It's time for the Sons of GOD to Arise and Shine!"
9. Blessings Ng Ogini >> Download Now
Renowned worship leader, Gospel singer Blessings Ng known for her popular hit worship songs like "Jesus Has The Final Say, "I'm So Grateful Featured Awards Winning International Gospel Singer James Okon, just to mention but a few offers up a soul-lifting official music video, of "Ogini." in appreciation and thanksgiving to God as she celebrates another milestone of age and grace.
8. Judikay – Song Of Angels [Ndi Mo Zi] >>  Download Music
The single is a window into the spiritual realities of worship. A peep into the ordinance of heaven and the manifestations that follows.
This follows the release of the revival song "Fountain," which was released in May, after the video for "Idinma."
7. Samsong – E Dey Work >>  Download 
E Dey Work was an anthem in 2019. Beyond the groovy the song is filled with prophetic declarations. What you speak is what you see and become. E Dey Work reaffirms that you are the first prophet over your life.
6. Judikay – Idinma >>  Download Music
"Idinma", a mid-tempo song, heavy on Afrocentric percussion shows Judikay's versatility. A worship song that tells of how good God is, is apt for the new signee. The meticulously and brilliantly crafted song is bound to cut across in a short while! It is safe to say, just like Mercy Chinwo, Judikay has a unique sound!
5.Chioma Jesus Ft. Mercy Chinwo  – Okemmuo >>  Download 
Nigerian prominent gospel singer and minister, Chioma Jesus hits back to the scene with "Okemmuo". The song featured the well loved talented gospel singer and "Excess Love" crooner, Mercy Chinwo.
Okemmuo means "The Spirit Of The Spirit".
4. Moses Bliss – Too Faithful  >>  Download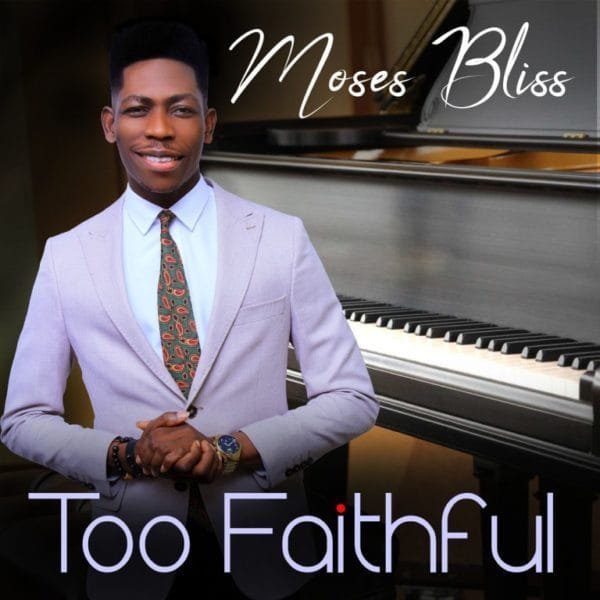 Moses Bliss is One of Nigeria's exceptional and sensational Gospel Music artist with a unique message, He the year 2019, he released a life changing and faith boosting single titled: "Too Faithful".
"Too Faithful" Is a deep song that reaffirms the Faithfulness of God, He is too faithful to fail, Too faithful to disappoint, just like the bible says in Psalms 119:90 "His faithfulness is unto all generations…"
3. Mercy Chinwo – Akamdinelu >>  Download Music
To celebrate Mercy Chinwo's birthday in 2019, she dishes out this absolute masterpiece, produced by Israel Dammy. According to her, 'Akamdinelu' better explains her true life experience and it simply means 'my hands are lifted up'.
The record comes shortly after dishing out the remix of her smash hit single 'Excess Love' featuring Grammy-nominated singer and songwriter, JJ Hairston.
2. Judikay Ft. Mercy Chinwo – More Than Gold >>  Download Mp3
With the official signing of Gospel music minister Judikay on the 25th of February 2019, EeZee Conceptz took on yet another act under its label!
Judith Kanayo better known as Judikay was presented with all the benefits of a signee under a record label including a car. The official signing and ceremony was done in the presence of label mate Mercy Chinwo.
Announcing Judikay as the latest signee under the label, Eezee Conceptz, like a proud and blessed father, present Judikay in the song "More Than Gold" featuring label mate and sensational Gospel music minister Mercy Chinwo.
1.GUC – All That Matters >>  Download Music

Gift Ugochi Godspower popularly known as GUC drops a new tune for 2020 he titles "All That Matter".
GUC is a seasoned contemporary gospel music artiste and a spirit filled worshipper currently signed under Eezee Concept Global. Truly Jesus is all that matters!
Promote Your Gospel Music On AllBaze.com 09057052525
Did We Miss A Hit Song? Do you not agree with our listing? Add Your Voice, Leave Comments Below