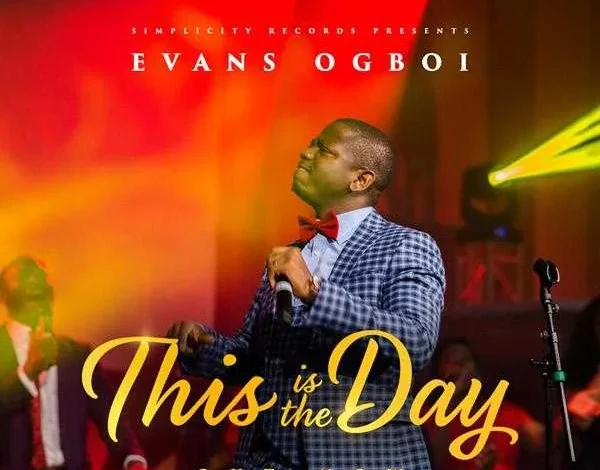 Following the incredible success of his LIVE ALBUM recording, EVANS OGBOI premiers his first single "THIS IS THE DAY" off his brand new album project #KOINONIA
"THIS IS THE DAY" is a great song of praise to our great God in appreciation of his love and faithfulness each day.
Song written by Purist and Evans Ogboi.
Recorded Live at City Gates Church London.
Music produced by Evans Ogboi for Simplicity Records London UK
Watch video below; (Video directed by Iyke Eche of H.S IDEAS)
'This is the Day' Lyrics

Ooo ooooo

CHORUS

This is the day the lord has made

I will rejoice, be glad In it

For your goodness and your mercies

They are new every morning

This is the day

The Lord has made

I will enter his gates with thanksgiving

Enter his courts with praise

I will sing and shout

I will clap my hands

Rejoice for this is the day

THE LORD HAS MADE

VERSE

I will enter his gates with thanksgiving

Enter his courts with praise

I will sing and shout

I will clap my hands

I'll rejoice in him

For this is the day

I will celebrate

I will shout his praise

I will bless his name

For this is the day

I will sing and shout

I will clap my hands

Rejoice for this is the day

THE LORD HAS MADE

I will rejoice and be glad in it

I will enter His gates with thanksgiving, rejoice