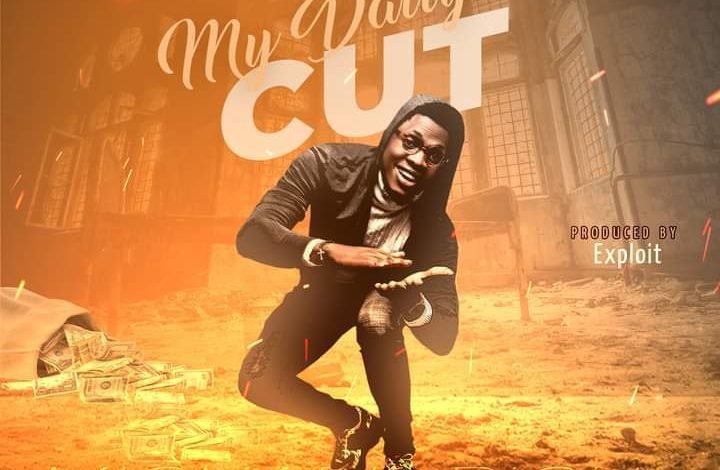 Nigerian global gospel minister Michael Rich drops a single "My Daily Cut" from his EP LOVE FEAST. 
My Daily Cut is a praise jam hit you can vibe to, of course his pigin or slangs is always one of his ingredients for perfect delivery and it is not missing in this project.
Michael Efe popularly Known as Michael Rich is a passionate singer and a promoter of God's kingdom.  The  Irrua born hails from Edo state and he has shared same stage with top music generals in the country and across.
The Rivers State Bs.c holder is anointed with a "different" kind of music which have healed, thrilled and motivated so many souls across the globe. He has featured so many artists including the EEZEE CONCEPTZ star, the "ALL THAT MATTERS" CROONER "GUC"  in some of his songs titled "WERELO" and another song titled "PRETTIFUL" he also featured the "BEYOND ME" CROONER "Yadah" in another track titled  "ARIBOMA"
Digital platforms link: 
LYRICS 
This is my victory song
I am blessed, yes I am blessed 
No chains are holding me
The sorrows are gone
It's my season of joy
Now I live a life of glory 
My past is now a story 
Since the day you stepped in
Now I live a life of glory 
My past is now a story 
It's all because of you 
Chorus 
You just dy show me love
Before I call for my daily cut
My cup don full and dy run over
Now God dy do am oh oh oh 
You just dy show me love
Before I call for my daily cut
My cup don full and dy run over
Now God dy do am oh 
Verse 2 
You are tested and trusted 
You in your records 
You've never lost a battle 
I've gat something to say now
If I use good English, 
E go be like say I dy ungrateful 
Before I call you dy pick my call 
My daddy you nor dy post me
You no be my uncle wey collect
My bank number wey still dy use
Me play till now 
Chai chai 
This your love 
Nor be scam, 
You nor need to persons to register under me
Before you pay me
Chai chai 
This your love 
Nor be scam, 
You nor need to persons to register under me
Before you pay me 
You just dy show me love
Before I call for my daily cut
My cup don full and dy run over
Now God dy do am oh oh oh 
You just dy show me love
Before I call for my daily cut
My cup don full and dy run over
Now God dy do am oh 
You just dy show me love
Before I call for my daily cut
My cup don full and dy run over
Now God dy do am oh oh oh 
You just dy show me love
Before I call for my daily cut
My cup don full and dy run over
Now God dy do am oh 
This is my victory song
I am blessed, yes I am blessed 
No chains are holding me
The sorrows are gone
It's my season of joy