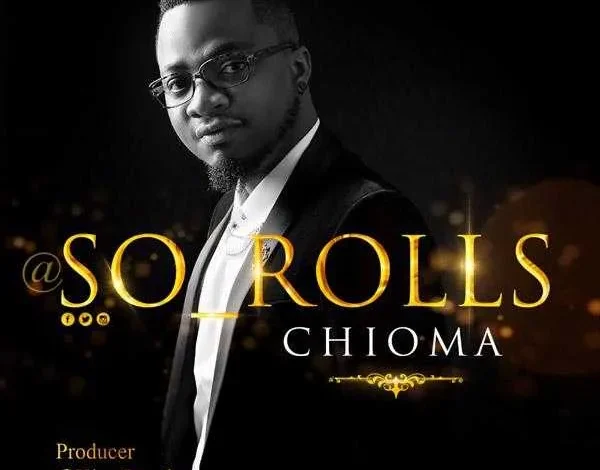 Sochi Rollins Ogaram popularly known as So_Rolls is not new to worship music having spent most of his youth days singing in church. Finally, he is out with his debut single Chioma.
Chioma is interpreted 'God is good' in Igbo and So_Rolls insists on starting his music career thanking God in his language because charity begins at home.
Chioma is another terrific production of King Baseda of Final Mix.
The sonic fingerprints of the ace music producer are all over the track, only that, this time, it is unpredictable. The Background vocals are deliberately breezy, the instrumentation is a massage treatment, the tempo is at ease and the song even begins with an instant impression. Final Mix ensured that by the time the song meets you, you are swinging gently between congregational worship and a radio favourite, quite like when Afro-soul that you hear from Nosa and Asa hits you from the car stereo on a Sunny Sunday morning. On pre-listening, a curator quickly described the track as the 'the first ever Chioma of Soul'.
About Artiste
So-Rolls has a vision is to take the gospel to the entire world, he allows his free spirit to admire excellent musicians on all sides of the style divide. Although he lists his father and Frank Edwards as his greatest influences, he strongly admires Stevie Wonder and loves the mix of Travis Greene, Don Moen, Neyo, Banky W, Naeto C, Sinach and surely Nosa.
As he launches into a densely congested music industry, packed full with talents, capitalists and pirates, Sochi wears a positive attitude. With a sound as distinctive as this 'Chioma of soul', the song is guaranteed its own place in the entertainment landscape of West Africa. But beyond that, So-Rolls is calm about the challenges.
[download id="1620″]
Connect:
Facebook: So_Rolls
Instagram: @So_Rolls
Twitter: @So_Rolls