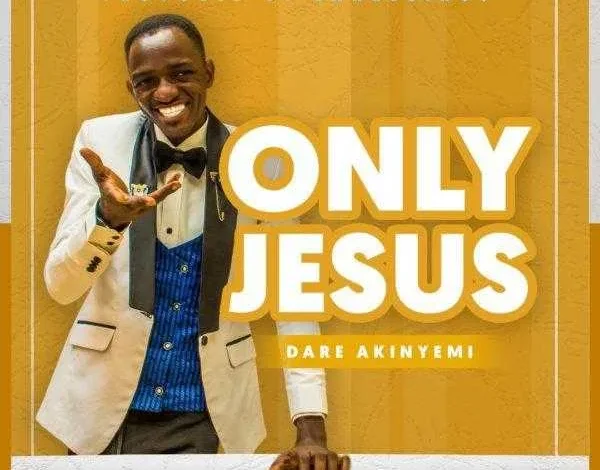 Dare Akinyemi, renown Nigerian Gospel Minister, delivers a soothing sound with his latest track titled Only Jesus produced by Lanre sings.
This is a song that extols the greatness of Jesus Christ as the wonderful, all-powerful and almighty who alone is capable to heal, lift, empower, wrought miracles and who can do all things.
The song is a blend of one of Nigeria's unique tribal languages, Igala [widely spoken in Kogi state] and English language.
The inspiration from the song came from the meaning of 'Jesus awu egbe uweke luke jomi' which literally means: "Jesus your wonders are too much, You walk upon the sea like a dry land'
In his words, Dare Akinyemi said "I am releasing this song to appreciate God for His numerous wonders in my life for over 30 years of existence. Am here to say Jesus your wonders are too much, only you could do such great and marvelous things for me".
This is a song that will inspire you to appreciate God.
Listen, Enjoy and Share!
[ddownload id="4801″]