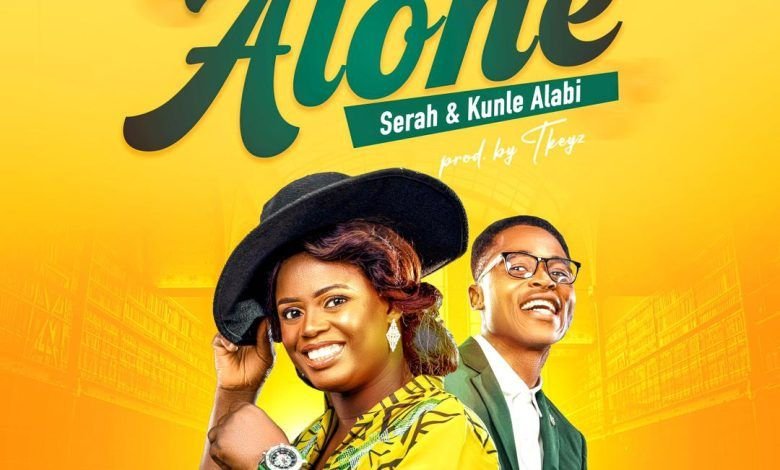 Nigerian gospel artist Serah & Kunle Alabi unveils a new single titled "You Alone" as produced by the ace music producer, Tkeyz
Kunle and Serah Alabi are regenerated gospel singers and band leaders. The couple hail from the Yoruba ethnic group in Nigeria and shares the same birth month; June.
The Alabis met and got married in the ministry and are currently serving in the redeemed Christain church of God. The couple is stunt lovers of Christ and humanity.
Mr. and Mrs. Alabi are both graduates from two recognized higher institutions in Nigeria.
Their story can be summed up thus: "When the sun shines… We shine together… Told you I'll be here forever."
Talking about how You Alone came across
Serah Alabi said,
The song 'You Alone' came from the inspiration of the holy spirit.
encompassing what my husband and I have been through, where we are coming from, where we are now and the assurance of where God is taking us to.
Some years back, my husband became very sick and it seems like life itself has given up on him but God came through for him.  Same time the devil struck again and this time it was me, I almost lost my life and God came through for us again.
Looking back at all of these, He Alone is indeed worthy of our praise. "You Alone" is a translation of a Hausa song "Kai kadia".
There is nothing as precious that we can offer God except our worship.
Him Alone deserves our praise
Him Alone deserves our worship.
The song is now out and available for streaming across all social media platforms.