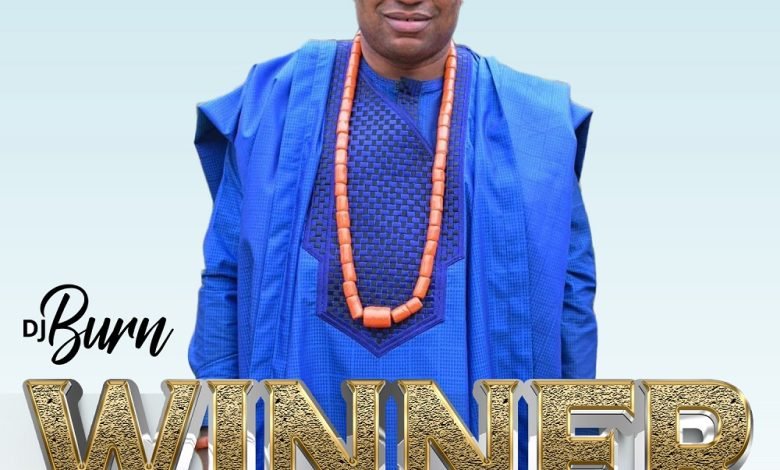 America-based Nigerian Hip Hop Gospel Artiste and Disc Jockey(DJ) DJ Burn unveils a brand new single titled, "Winner."
Commenting on the song, Burn says "Winner" is a declaration of the victory we have in Christ over every situation and a continuous reminder that we are Winners!"
"Proclaiming Jesus Christ as my champion, I am a winner because Jesus Christ already won my victory thousands of years ago." – he concludes.
DJ Burn is a professional producer, songwriter, activist, and CEO of Ascent Entertainment, Inc.
This new song is accompanied by carefully written Lyrics.
Lyrics: Winner By DJ Burn
Chorus:Mp3 M
I am a winner O (4x)
Because Jesus Christ won my victory
I am A winner O (2x)
Up up Jesus, Down down satan (2x)
Down down satan, Up up Jesus (2x)
Verse 1:
Thanks be to God
Who gave me victory through Jesus Christ our Lord
I am a winner
Because the ultimate champion is on my side at dinner
At breakfast, lunch
And since I was a beginner
Jesus went to hell
And knocked the devil out before the bell
And the gate of hell fell.
Chorus:
I am a winner O (4x)
Because Jesus Christ won my victory
I am A winner O (2x)
Up up Jesus, Down down satan (2x)
Down down satan, Up up Jesus (2x)
Verse II:
I am winner is what I am yelling
Jesus Christ is the champ it ain't no telling
The victory is won
It is finished and it is done
I am victorious
And my God is glorious
And His power is mysterious
And His love is precious
Chorus:
I am a winner O (4x)
Because Jesus Christ won my victory
I am A winner O (2x)
Up up Jesus, Down down satan (2x)
Down down satan, Up up Jesus (2x)