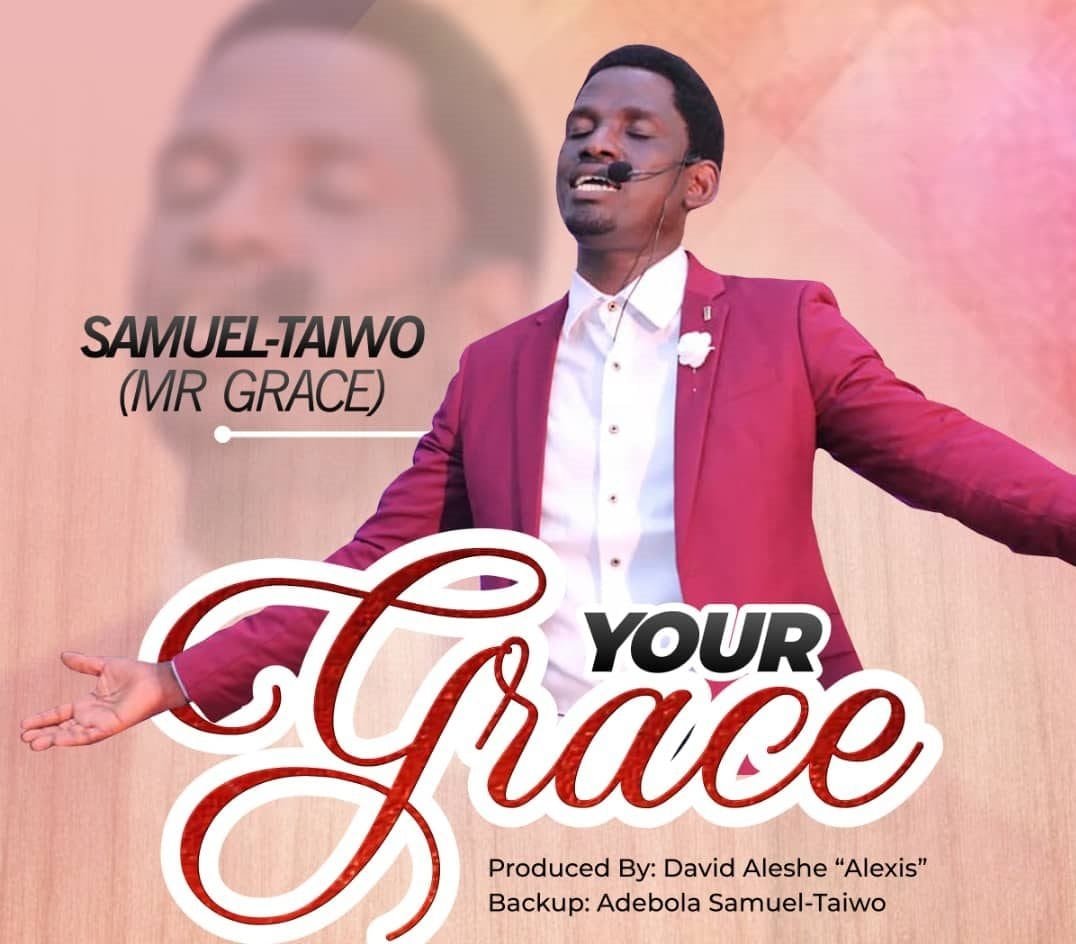 Download Mr grace  -Your Grace Mp3
[ddownload id="10243″]
Your Grace is a song borne out of the reflection of my life. I looked back and discovered there's no way I'd here at this point of my life other than by the Grace of God.
So the song is a direct reflection of my whole being!  My life's journey would have been a direct opposite of what it is if not for God's grace.
Samuel Taiwo A.K.A Mr Grace had always loved being part of a choir and eventually as a teenager, he joined his home choir (Our Saviour's Anglican Church choir Egbe Lagos) in the late 80s!
He joined the RCCG in 2010 and immediately joined the choir. He had since then been helped by God to be an impact even as he is still going stronger in the ministry.
He had composed many songs that's been used as Choir ministrations in his church services.
YOUR GRACE is his first attempt at an audio recording after persuasions by friends and families for many years for him to launch out!
​YOUR GRACE. ​LYRICS ​
Solo 1.
I am not in doubt, that you brought me out.
And Lord it's so clear, that you bailed me out.
From the miry clay and the failing grounds you made me alright.
How can I deny,how can I forget your wonderful grace..
(Pre chorus)
Resp: To me
Call: When I fall
Resp: you lift
Call: Even in the dark
Resp: you lead
Call:When I'm down and out
Resp: relief
Call: all the times in doubt
Resp: your grace.
Chorus:
Call: Your grace just dey make me wonder
Resp: Lord it's your grace
Call: I could not have made it this far
Resp: Lord it's your grace.
Call: It must be only you father
Resp: Lord it's your grace
Call: I've searched around and found no other
Resp: Lord it's your grace.
Solo 2:
How did I get here, when no hands came by?
I am so amazed at the grace I have.
When the times were hard and the road so tough you gave me a smile.
How can I deny, how can I forget your wonderful grace..
(go to Prechorus and chorus above).
BRIDGE:
So I'm here to testify
Lord your grace, I can't deny
Grace like rain, grace like a river
Is what you gave and now I say..
(Go to chorus…etc) ​
​
​Connect With Him On 
Facebook: Samuel Taiwo (Mr Grace)
Twitter: @SamuelTaiwo3
Phone no: 07032833925.
Email: samueltaiwo2construct@yahoo.com​