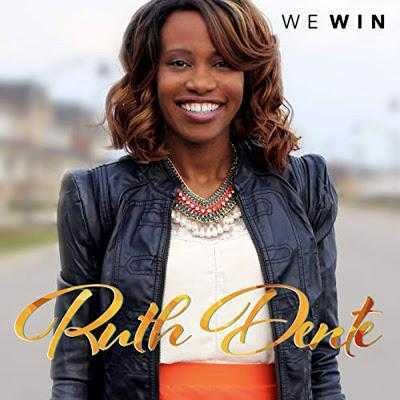 Ruth Dente is a Multi Award Winning Gospel Singer, Song Writer and a Dynamic Speaker. Her diverse background, contagious worship attitude and  Her passion to lead people into a deeper relationship with Jesus has  made her a highly requested Worship Leader and has opened up doors for 
her to impact lives across multi-ethnicities and multi-generational  platform. She has traveled to Europe, the Caribbean, Africa, USA and  across Canada sharing her gift of music.
At the early age of five, Ruth began writing songs, singing with her school choirs for competitions and singing with her church choir. As a songwriter, Ruth Dente focuses on the lyrics and writes with intent. She wants the listener to experience the power, reality and love of God in every line of her songs. Long after you have heard the tune, it remains in your spirit as a message to you from God.
Ruth is the founder and a lead vocalist of Morning Star Voices, her family worship band. She is also the Founding Director of a children's vocal band, Chosen Generation and a charitable Musical Awareness Initiative, called Hope Streams which helps children DISCOVER, DEVELOP and EXCEL their musical skills at an early age. Ruth's background includes studies of voice and music theory through the Royal Conservatory of Music. She is a Registered Music Teacher and Director
with Music Together® (New Jersey). Ruth Dente has been featured in Destiny Magazine, a Kingdom Lifestyle Magazine. Her ministry continues to touch lives and affect change in her community.
Ruth Dente has released six albums, some of which has earned her GMA Covenant Award nominations. Her latest album "The Glory", carries a prophetic anointing to shift atmospheres. She has also completed her first book "Forty Days to Freedom" to be launched later this year. Ruth
has seen God heal and deliver individuals and families through her ministry and have shared many of the empowering testimonies in her book.
The following is a quote from her book "Whatever you do, do it with all that is within you. If you are going to sing – Sing with Purpose! Sing with Passion! Sing with Power! You will inspire many."
When she's not on stage, Ruth enjoys spending time with her husband and their three beautiful girls. An entrepreneur at heart, she started her own Fashion line, Modisch Couture, in 2016. Ruth loves sewing, gardening, event planning, photography, traveling and the list goes on. She certainly believes that with God, all things are possible!
We Win Now Available On Stores Click Below
APPLE MUSIC ITUNES CDBABY AMAZON
Watch We Win Video Below
MISSION
THE MISSION of Ruth Dente is to empower, inspire and tell the world
about the amazing love of God and His power to transform lives.
Interesting info
Ruth Dente's contribution to help the less privileged – 10% of sales go
to Charitable Organization.
RUTH DENTE ONLINE
Website:
Facebook:
Youtube:
Instagram:
Twitter: