Entertainment News
Minstrel Jid to host Mercy Chinwo, Buchi and others in the 2023 Edition of The Grace experience Tagged 'Restoration'
Minstrel Jid to host Mercy Chinwo, Buchi and others in the 2023 Edition of The Grace experience Tagged 'Restoration'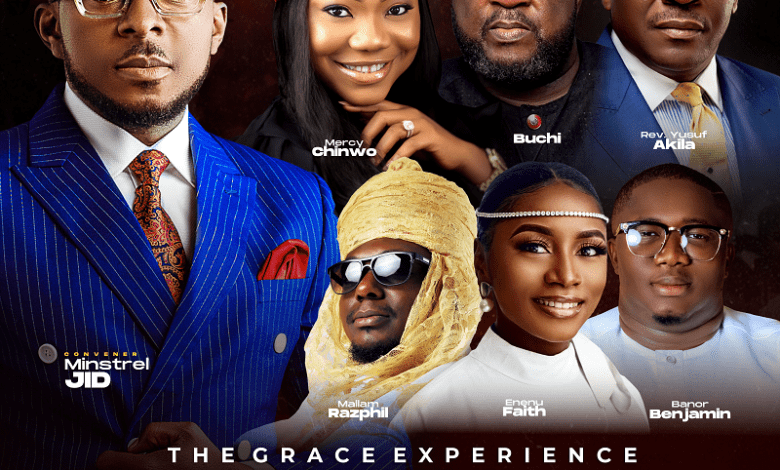 In its 6th year and counting, The Grace Experience is set to hold this April in the beautiful and ancient city of Jos. This year's edition is tagged 'Restoration'. The event gathers over 4000 worshippers and Jesus lovers in unionism loving on God and lifting up the name of Jesus with a life changing experience. Many testimonies have emerged from past editions with souls saved, lives restored.
According to the visioner and convener Minstrel Jid he said, Our heart cry is that through our faithfulness to this vision, the nations will embrace the saving grace of Jesus, the outpouring of the Fathers Love on lives will experience a drastic change in their personal, spiritual and work life.
The Grace Experience is one of the biggest events in the city of Jos, Nigeria and has played host to the likes of Moses Bliss, Dr Panam Percy Paul, Obiora Obiwon, Oche Jonkings and many more.
The 2023 edition will feature renowned gospel minstrels  Mercy Chinwo, Buchi, Minstrel Jid, Rev. Yusuf Akila, Razphil, Faith Enenu and Benjamin Banor.

Details of the event is as below
Date: April 23, 2023
Time: 2pm
Venue: Tamarald Events Centre. JIB Junction, Off Old Airport Road, Jos.
Entry is FREE.
@mercychinwo
@buchibwai
@akila.yusuf
@iamrazphil
@belovedfaith_