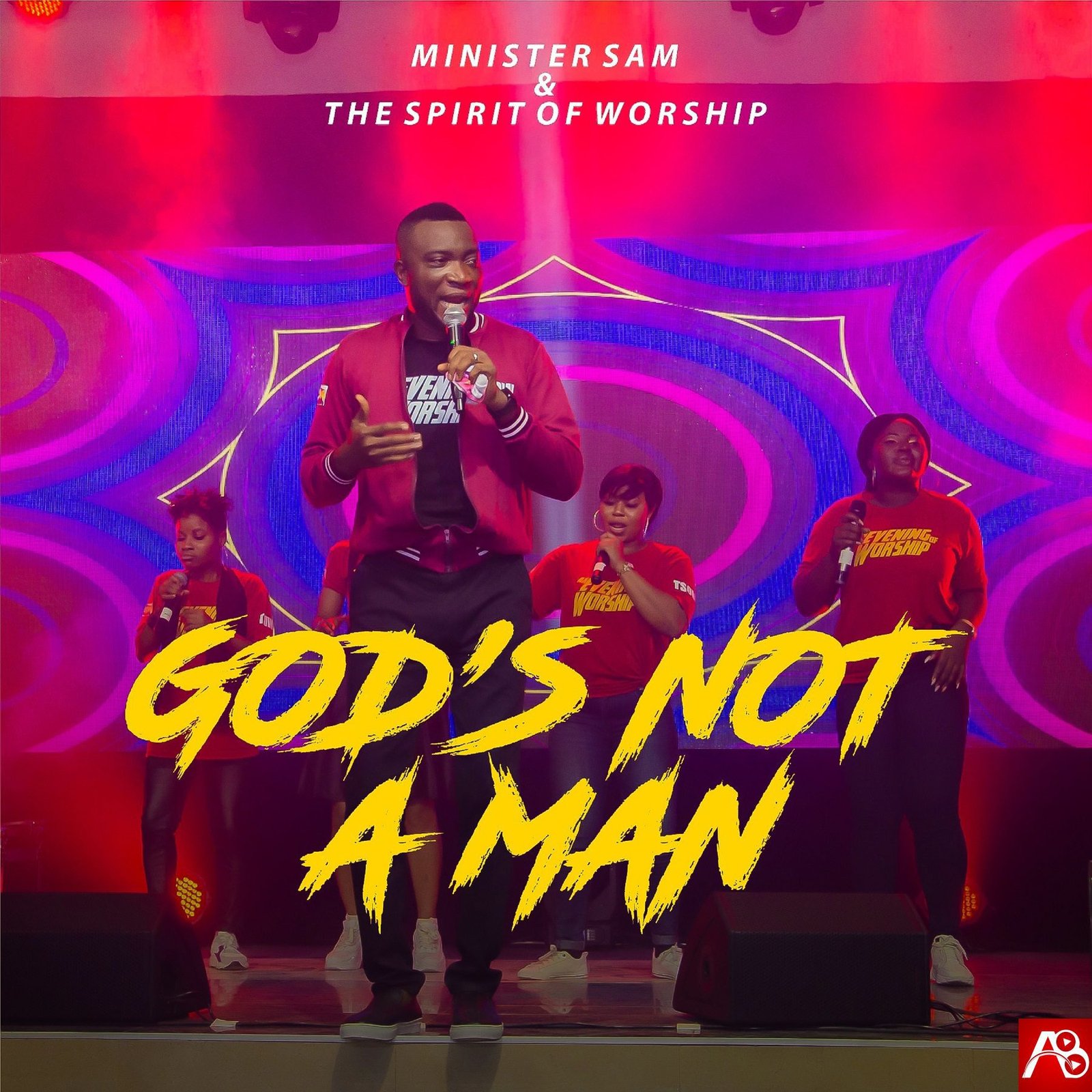 Download Minister Sam God's Not A Man
Brand new single from one of Nigeria's finest gospel music artists and worship leader, Minister Sam, off his forthcoming album recorded at his Evening Of Worship With Minister, that held at RCCG Cornerstone, Okota, Lagos, Nigeria. The song is titled "God's Not A Man".
According to Minister Sam, "I created a La La La tune, I used it few times for choir vocal exercise in a church I worked with at that time. In one of the rehearsals, I decided to use words instead of the La La La. That was how we got into singing "GOD IS NOT A MAN THAT HE SHOULD LIE, NOR THE SON OF MAN THAT HE REPENTS, HALLELUJAH"
It was a simple tune that resounded, so we decided to introduce it to church in one of the Sunday service, and it lighted up the atmosphere. That was how we started ministering the song from place to place until it became an anthem in most quarters across Nigeria and beyond.
Few times we tried recording it, we even tried bring into the song one renowned gospel artist from a country in west Africa. But we later had the leading to record it live at the 2020 edition of AN EVENING OF WORSHIP.
The Song was produced, mixed and mastered by Dnath.
Download, Listen and Share!
Minister Sam God's Not A Man
[easy_media_download url="https://www.allbaze.com/wp-content/uploads/2021/01/Minister-Sam-Gods-Not-A-Man.mp3″]