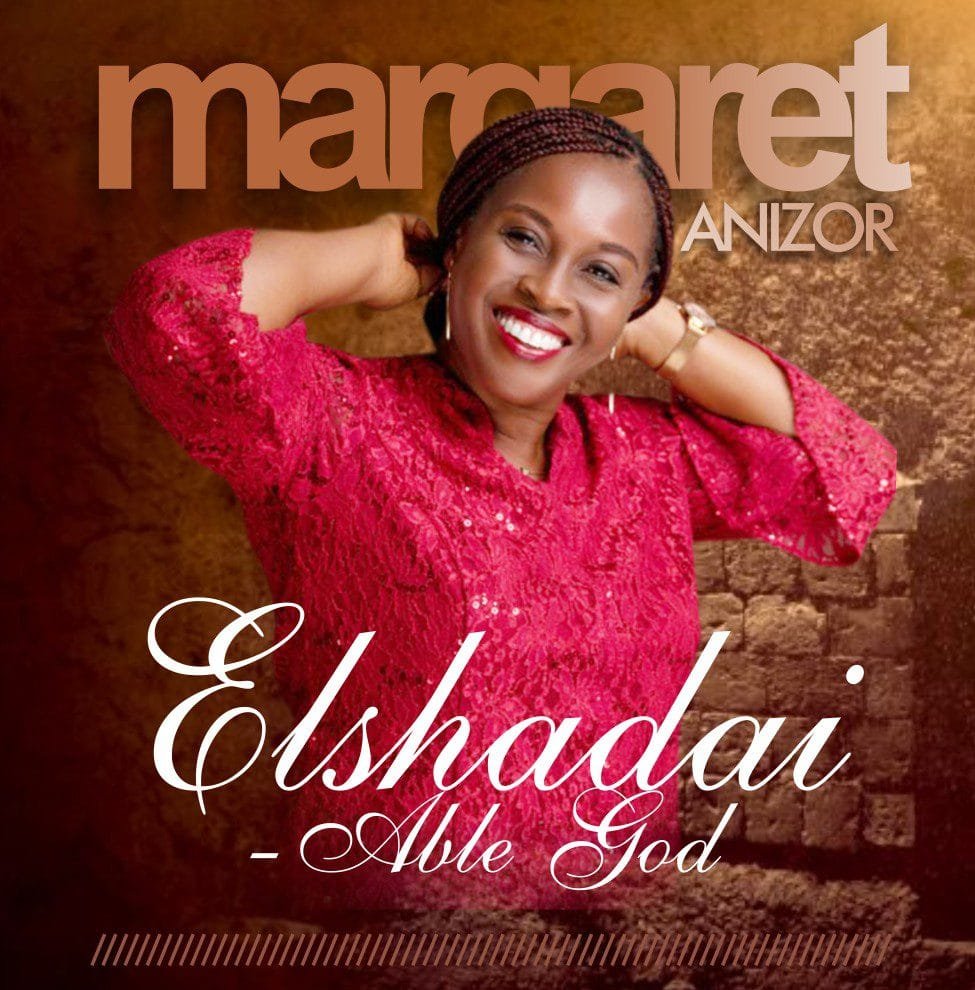 Music Minister Margaret Anizor is out with a new single titled Elshadai (Able God).
Elshadai (Able God) by Margaret Anizor is a contemporary gospel song that gives a whole new worship experience exalting the almighty and all sufficient God . The one that can turnaround our lives for good, the tested and proven helper .
Margaret Anizor is a seasoned worship leader and pastor. She leads a worship team in Asaba, Delta State, born out of of a leading to raise worshippers, reveal Jesus to men and enhance God's kingdom through quality worship.
Pastor Margaret Anizor is happily married to pastor Chuks Anizor of Transfiguration Experience Outreach. She holds one of the biggest biannual worship programs tagged "WONDERS OF WORSHIP" with her team and has an album- SUCH LOVE BY BRANDED GRACE to their credit
Margaret Anizor hails from Akwa-ibom State, Born on the 10th of April, 1967, Resident in Asaba, Delta State, Graduate of University of Calaber
With Bsc in Radiography, Works in Federal medical center, Asaba
Instagram- @officialmaganizor
Twitter- @margaret_anizor
Facebook-  Margaret Anizor
Elshadai Lyrics Margaret Anizor
Almighty God, the able one
Your wisdom un-searchable
I will lift my hands in worship
You have been my greatest helper
There's nothing you can't do
I know that you are faithful
We know that you are able
There's nothing you can't do
O yes we know you're faithful
We know that you are able
There's nothing you can't do
O yes we know you're faithful
I will lift my hands in worship
I will raise my voice in praise
You have been my greatest helper
More than enough for me
Please kindly make use of the paid links as your download options