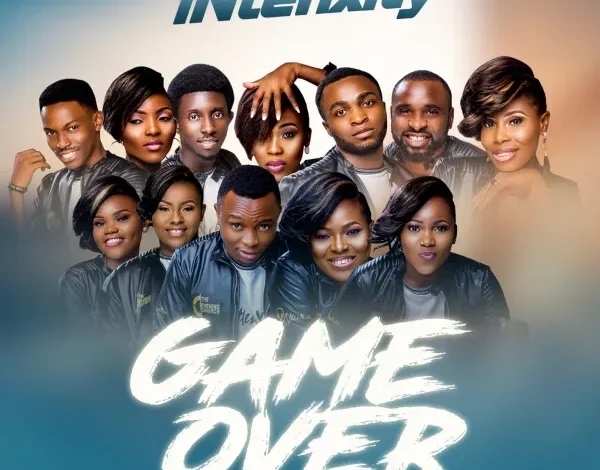 iNtenxity is a Gospel Music group made up of young people that are passionate about sharing God's love through quality music and sound lyrics, driven by the passion to minister to its generation through songs. The group which is the Music arm of the Contemporary and popularly known Christian Denomination, The Evening Church which was founded by Pastor Runcie Mike and this group was unveiled last year July which had the current leading wave and sensation in the Global Gospel Music scene, Pastor Travis Greene in attendance to also unveil them alongside Dr. Tim Godfrey and a host of others.
"Game Over" is an encouraging piece that reassures us of the victory we have in Christ and seeks to strengthen everyone that is going through some down-side of life experience, never to allow their praise to run down but know that in Christ it's a Game Over.
The song is a blend of the Gospel and the R/B genre of music. The percussions runs on a different time signature, different from what the kick drum, snare and every other instrument. The choral uniqueness combined with the lead vocals makes the nicely arrangeded and produced by Doron Clinton song to be pleasant to every ear.This happens to be the group's second official single after their first song "Check Ise" enjoyed a many thousand downloads in just days after its released and made it to different Gospel Music Count down in and out of Nigeria and it's still being played by so many.

You can contact the group for performance via the following means:
Facebook – iNtenxity Twitter – iNtenxityInstagram – iNtenxityMail – [email protected]Call – 09025502808