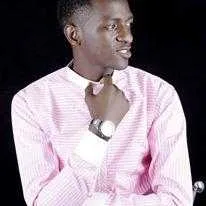 Happy Birthday Minister Dare Akinyemi, May the Lord's blessings continue to be with you and your family, and may His words continue to move you from strength to strength. I wish you all the best and many more birthdays to come.
Pnastor Dare Akinyemi Bio.
Dare Akinyemi is a worship leader who is passionate about God. He is the Music Director for the Pastor's Seed Family. He is a graduate of civil engineering from the prestigious Yabatech. He is the first from the family of four. He is a lover of God and only wants to fulfill the will of God.