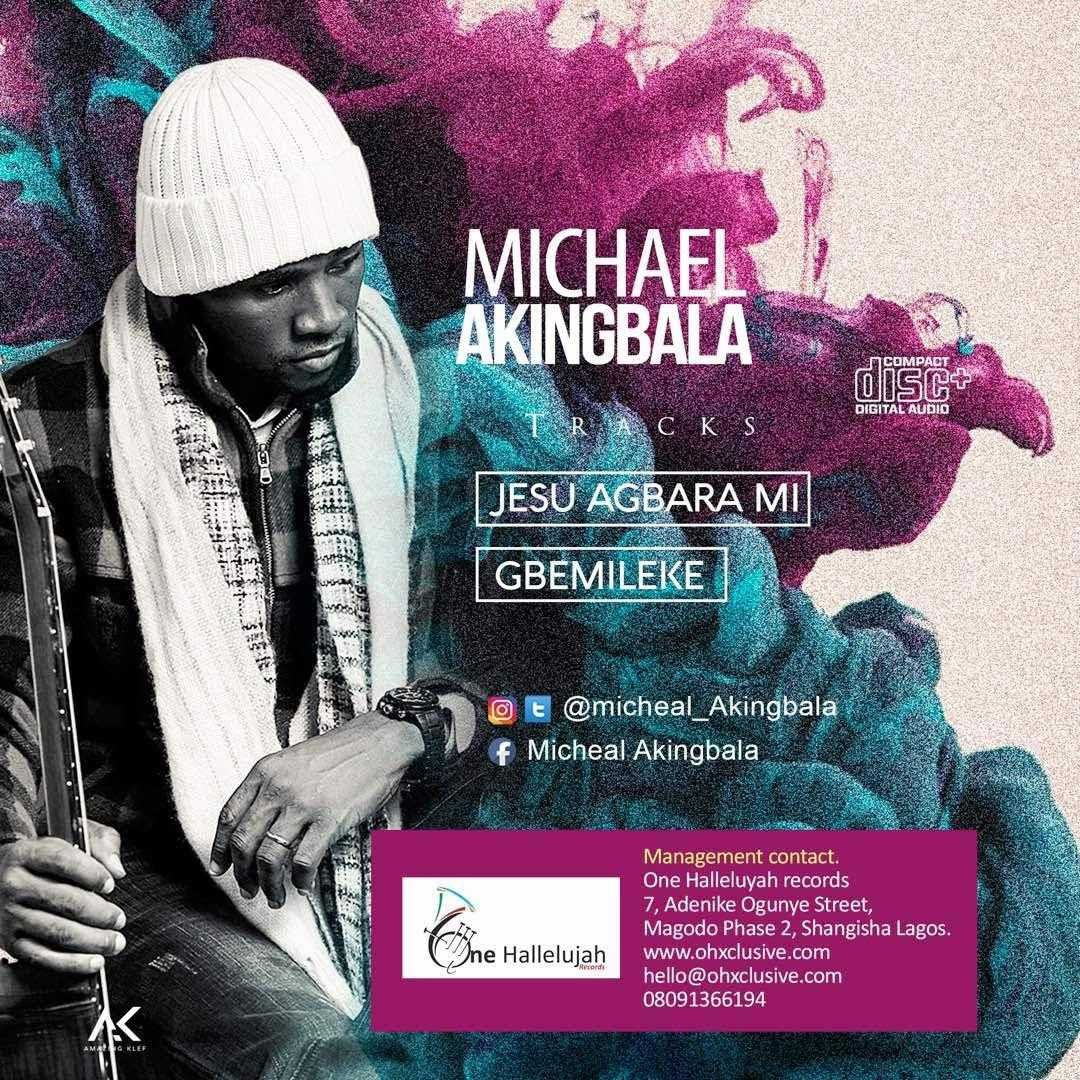 Download: Michael Akingbala Gbemileke mp3
Micheal Akingbala gives a double dose on this one. The OHR signed artist proves one point, that he is indeed the son of the rock.
Micheal sours in this double release. Jesus Agbara Mi is a song that tells us about the immense power of God. Micheal reflects that his source is God and he is the reason he lives. This song has the ability to make you trust God more. Beautifully produced by uprising super producer qasbeatz.
Gbemileke, produced by same suspect, Qasbeatz takes it further, string infused up tempo rock sound, Micheal sets a groove on this one. Its a song of praise to the Almighty. This is one track that will definitively get you moving.
Micheal Akingbala is fast setting his pace as a force in the gospel rock genre. Micheal excellently delivers on this one, even If you don't like rock as a genre , be warned. Michael's sound will definitely win you over

DOWNLOAD
Gbemileke Lyrics

Yeah yeah ,

You know what the Lord

Has done is great….

Common give Him a shout

Oh oh oh uh oh oh

Verse 1.

When I think of all the things

You've done for me ,

I say thank you,thank you

When I think of all the love

You shown to me

I say thank you ,thank you eehi

You are the reason for this song

I say thank you ,thank you yaa

You're the new life in me Jesus

I say thank you, thank you

Yea yea

Chorus:

O'sohun t'enikan o lese,

Ogbemileke

O'sohun t'enikan o lese,

O damilare

O'sohun t'enikan o lese,

O f'olukemi

O'sohun t'enikan o lese

Ofamisoke oh oh oh oh

Verse 2.

When I think of all your mercies

I say thank you,thank you

When I think of your grace GOD

I say thank you, thank you

Your love unconditional

Thank you ,thank you

Ggbogbo ona t'odi

Won ti Fe,won ga raaaaa (chorus)

Bridge:

My victory song even in the valley

You are a friend in need Jesus

A friend indeed

Oba alaanu ni o, of'anuwamiri

O ro t'ese mi, otun gbo adura mi… Yes sir

You know ,you know what the Lord can do

You know ,you've seen what the Lord has done

I ma tewo ko,

I ma tewo ko olodumare, oya e ba..

Are you ready, say

You know ,you know what the Lord has done

Ohhh Yes sir,

O'sohun t'enikan O lese

Odami lohun o

O'sohun t'enikan o lese haaa

Ona mi Fe o gara… (Chorus)

Till fade:

Moti dolola, mo ti dolomo, mo ti dalayo

Mo ti dalaya, Mo ti dolowo…/2xd