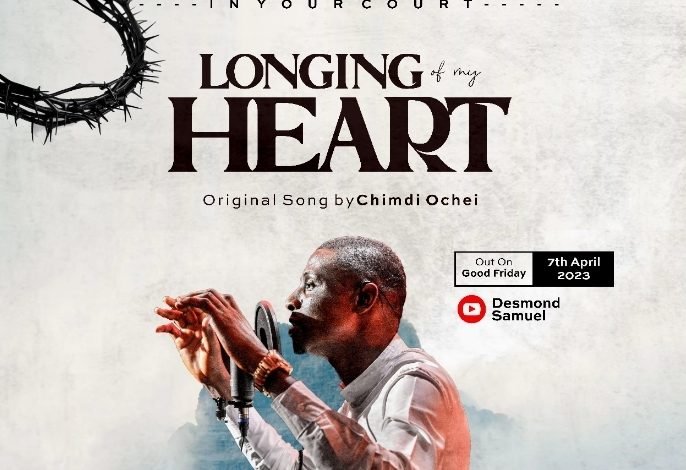 Nigerian gospel minister Desmond Samuel drops a cover for the song "Longing Of My Heart" originally sang by Chimdi Ochei.
Desmond Samuel is a Port-harcourt based music minister whose music is focused on bringing men into an experience of God's presence and love via music.
He is a member of Purpose-Life Community church where he serves as a choir member and a member of the praise and worship team amongst other units.
He's passionate about young people and seeing them find expression and walk in God's purposes for their lives.
LYRICS
You're the fairest of Ten thousand
You're the darling of my beign
You're the precious Jewel of heaven
I'll love you eternally
Oh that all men may know you
and love you endlessly
Pour your wondrous grace upon us
Now Christ is all we see
You're the Longing of my heart
The desire of my life
You are sweetness to my Soul
Jesus My all in all
You are sweetness to my soul
Jesus My all in all
(SPONTANEOUS)