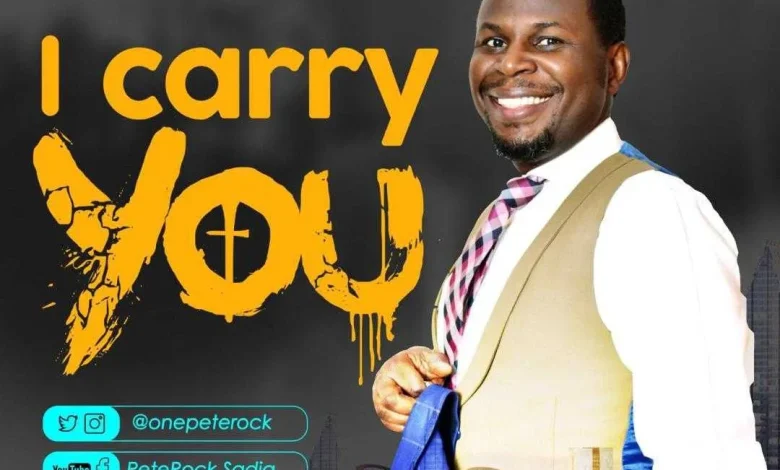 A Prolific Preacher and Teacher of the truth of God's Word, PeteRock Sadiq Is the Resident Pastor of House on the Rock, Minna, and the Lead Pastor over KOiNONiA, a dynamic Worship team.
His passion for God and Excellent, heartfelt Worship brought about the release of The Song "I CARRY YOU".
"I CARRY YOU" talks about the indwelling of God's presence in every believer, the power that they possess in the new life which they have received in Christ. It also speaks about feats they can accomplish by having the consciousness of God in, with, and around them.
This song is sure to titillate its listeners and connect them to an endless knowledge of the possibilities in God.
[ddownload id="6156″]
I CARRY YOU
You are the power within
You are the spirit within
Lord you never leave me alone
No chain can hold me bound
Greater is he that lives in me
The world I, I defeat
Oh oh oh
Oh oh oh
Greater is He
That lives in me
the world I, I defeat
Oh oh oh
I carry you
I carry you
Everywhere I go
Everywhere I go
I carry you
You are the source of my
strength
Every breadth, depth and length
Lord you never leave alone
You are always with me
Greater is He
That lives in me
The world I
I defeat
Oh oh oh
Oh oh oh
Greater is he
That lives in me
The world I, I defeat
Oh oh oh
I carry you
I carry you
Everywhere I go
Everywhere I go
I carry you