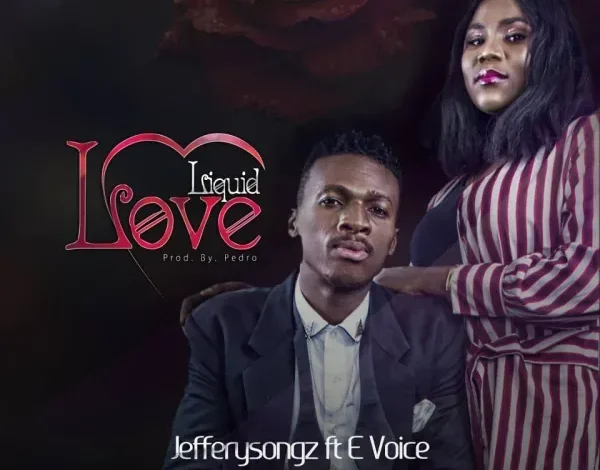 Following the successful release of Shine Shine which made official headline for more works to come from the Kano based fast rising act Jeffery Songz returns with another awesome tune titled "Liquid Love".
Liquid Love portrays the unimaginable love of God and He keeps loving us regardless of our shortcomings.
Anchored on John 13:15 Greater love has no one than this: to lay down one's life for one's friends.
Jeffery Songs this time sort the vocal power of one of Kano's best vocals EVoice whose voice on the song will continually resonate a good sound.
While many have practically defined love in an ungodly manner Liquid Love is a redefinition of what true love means.
Liquid Love is produced by talented Kano based Producer Pedro.Enjoy and Share this awesome tune.
[ddownload id="5270″]