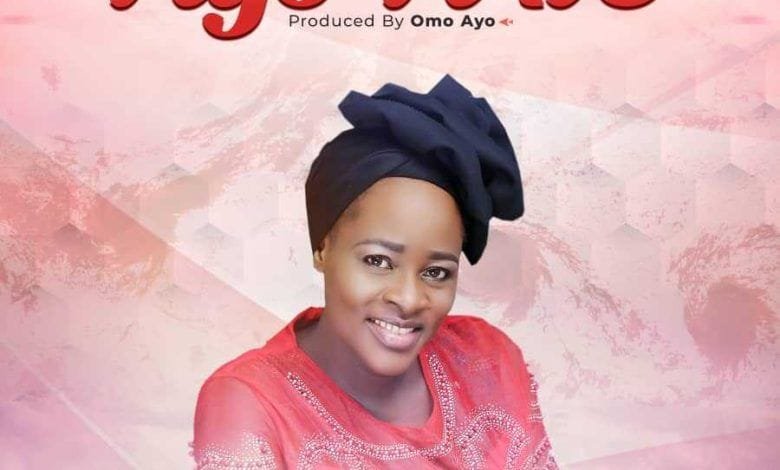 Worship leader and gospel recording artiste, Omolola Ajueyitsi has released a song of encouragement titled "Ayo A De."
The song is a reminder that no matter what you are going through as a christian, do not give up. If you can trust in the living God, there is light at the end of the tunnel, there shall be a positive turn around that will bring uncommon testimonies that will eventually serve as reference point for others going through one tough time or the other.
ABOUT THE ARTISTE
Sister Omolola Ajueyitsi is the Leader of Balm of Gilead Voices. A gospel Artiste and worship leader, she is a Choir member of Christ Apostolic Church, Medaiyese Regional Headquarters, Garki, Abuja.
She sings both Classical and Contemporary music borne out of the need to win souls for Christ through Gospel music and to encourage the broken-hearted.
Music is a major tool of evangelism and she sees herself as a vessel in God's hand. The wisdom and talent flow freely from the throne of Grace. She receives her songs through the divine direction of the Holy Spirit.
To the glory of God, she has written several songs and has soul lifting albums to her credit. These includes: "Iyanu" – Audio & Video (2014), "Thanksgiving" (2016), "Ololufe" (2017) and "My Testimony" – single track (2018).
Her ultimate motive is to worship and praise God and also lead others to the throne of Grace through soul winning. God has faithfully committed Himself to making sure He fulfils His promise to heal everyone who comes across this ministry, either through ministration or access to the songs released by the band.
She is happily married and blessed with God-fearing seeds.
CONNECT WITH OMOLOLA AJUEYITSI ON SOCIAL MEDIA
Instagram: @BalmofGileads