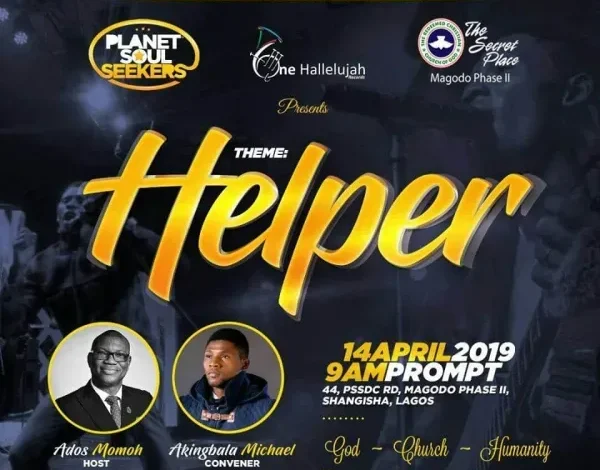 With great joy from the depth of our hearts, we officially
declare and announce the Birth of " THE CHURCH TOUR 2019″
We're taking over, redeeming the earth, possessing the land God gave us!!
We wrestle not against flesh and blood but against principalities and powers in high places!!
And we will not be shaken.
Join Michael Akingbala and the planetSoulseekers in the great outreach, "THE CHURCH TOUR"
The purpose of this tour is to set the church ablaze for Christ and will cut across teenagers, youth, singles and the married.
To speak into their destiny
To impact them with the blazing fire
To ensure they are led back to the CROSS……
OUR MISSION STATEMENT
*GIVING BACK TO GOD.
*GIVING BACK TO CHURCH
*GIVING BACK TO HUMANITY
This great vision that God placed in our heart through the Holy Spirit will kick start at
RCCG The Secret Place
44 PSSDC Road
Shangisa Magodo Phase 2
On 14th April 2019
Time: 9:00am
Host: Ados Momoh
Convener: Michael Akingbala..