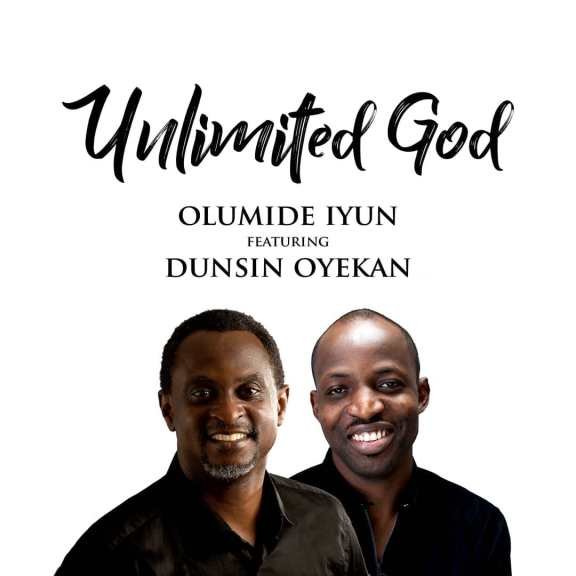 Gospel music minister, Worship Leader and Songwriter, Olumide Iyun releases a brand new worship song titled "Unlimited God" featuring Dunsin Oyekan
According to him: To mark the release of the Unlimited God Volumes 3 & 4, here's a fresh version of Unlimited God now featuring my brother Dunsin Oyekan! It's a sound of joy!
[ddownload id="10097″]
ABOUT OLUMIDE IYUN
Olumide Iyun (pronounced oh' lou' me' day ee'yun) is a worshipper, songwriter, and producer.
Growing up in the quiet city of Ibadan, Nigeria, Olumide displayed considerable musical ability and that talent was honed through the years through school work, various choirs and music mentors. He became caught up in worship as a young believer while listening to music ministries such as Vineyard Music, Maranatha, and Hosanna Integrity, and he absolutely loved the experience of worship in his local assembly at the time, Christ Chapel Ibadan.
As he sought the face of the Lord concerning the purpose of his life, Olumide felt the call of God to serve in worship and has stayed faithful to the call since 1993.
He has served as Music Director at Christ Chapel International Churches, Port Harcourt, Christ Chapel International Churches, Ibadan, This Present House Lagos, and he currently serves in the leadership of Covenant Christian Centre, Lagos.
He has released four albums – Behold The King (2011), No One Like Our God (2015), and Unlimited God Volumes 1 & 2 released in November 2017. The dual-album release features 21 songs of intense praise, worship and prophetic declarations, and are a half-instalment of a 4-album project due in 2019/2020.
He has also released several singles over the past couple of years including Jesus No Higher Name featuring Tomi Favoured, The Victory featuring Noella, Holy Spirit with Nathaniel Bassey, and We Don Blow featuring Mayra Alvarez and Freke Umoh.
Olumide is married to Itunuade and they have two children. They are based in Lagos in southwest Nigeria.