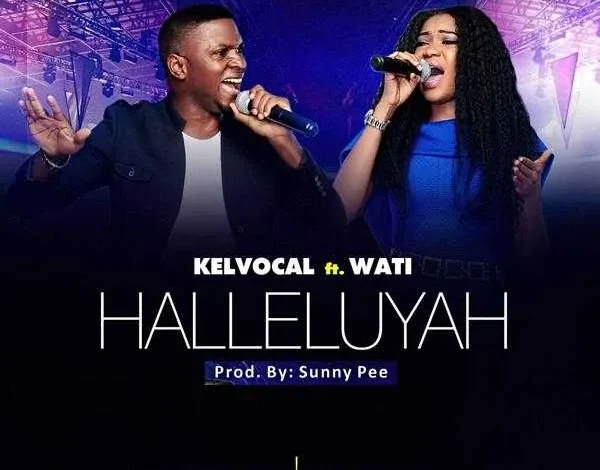 Barely a month after the official release of his Debut Album 'Come to Worship' Worship leader Kelvocal returns with a new revival song 'Halleluyah.
At a time when God is set to do great things in the lives of His Children the shout of Halleluyah is a sign of victory we have received in Him. The yearning and hunger to experience more of God's power comes this powerful worship tool produced by prolific music producer SunnyPee.  The new single has feature by anointed worship leader Wati.
When the situation around you don't seem like it, don't fret just shout Halleluyah. Kelvocal
My experience on this collaboration is beyond words. I'm very optimistic of the move of God through this song to be a blessing to many across the globe. Wati
You can Buy the Album Come to Worship is available on all digital stores across the world.
HALLELUYAH LYRICS

Kelvocal Featuring Wati

Halleluyah, we raise our voice to praise you, we raise our voice to worship your holy name

Halleluyah, we raise our voice to praise you, we raise our voice to worship your name.

What a mighty God we serve

Heaven and earth adore you

Angels bow before your holy name.

What a mighty God we serve

Heaven and earth adore you

Angels bow before your name

V  A  M  P

Oh Jesus, you're the reason for my living,

Nobody nobody no oOo

Lord we lift your name on high

Jesus we lift your name on high. ( 2x )

Lord we lift your name on high

Jesus we lift your name on high. ( 2x )

Lord we lift your name on high

Jesus we lift your name on high. ( 2x )

Lord we lift your name on high

Jesus we lift your name on high. ( 2x )