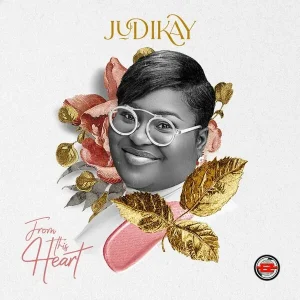 Anointed Gospel minister, Judikay has finally turned up with her much-yearned and needed studio body of work dubbed, "From This Heart" album.
With her awaited studio body of work, "From This Heart" (album) now accessible on all music streaming services, the famed gospel evangelist and activist has finally delivered on her pledge to her followers.
Judikay, a gospel singer, provides us an unique flavor of what to expect this time, and she didn't disappoint with her new body of work.
The studio album "From This Heart" (album) is a committed collection of work from Judikay stressing the magnificence, loyalty, and strength of God Almighty, per its theme.
Nonetheless, the EeZee Conceptz vocalist delivers a 62-minute album with 12 impressive pieces, containing massive songs like Elohim, Jesus Is Coming, Mudiana and Your Grace, as well as Satisfied.