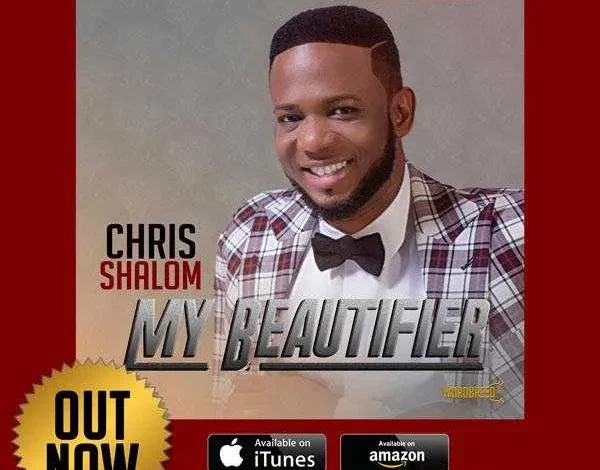 The 6th studio album titled "My Beautifier" by Gospel music minister Chris Shalom is out. The new album is available online and at local stores!
Following the 2015 album, "You are the Reason", Chris Shalom embarked on the "Worship in Every Place" series. From the series, singles such as "My Beautifier", Dry Bones are Rising", "Your Word is Truth", were birthed and has now translated into the 6th studio album.
On the 9-track album, the Man with the Golden Voice takes us on a worship and faith journey with adulation, declarative songs…  and yes! Party too! "My Beautifier" album forms the body of work that makes up chapter 2 of the "Alive in Worship" series.
Chris Shalom's  "You are the Reason" album, which is the chapter 1, released in 2015 contained wave-making releases such as "Power Belongs to You", "God of Miracles & Wonders", "Unto the King", amongst others.
The new album is available on Boomplay Music, iTunes and Apple Music for online access. It is marketed by Johnwealth Music (08062682523) nationwide.
Get "My Beautifier" BoomPlay below:
Get "My Beautifier" iTunes below:

Get "My Beautifier" Apple Music below:
See "My Beautifier" below:
1. You Are Worthy
2. Your Word Is Truth
3. I Bow My Knees
4. In The Name Of Jesus
5. Dry Bones Are Rising
6. Freedom
7. My Beautifier
8. Walls Are Falling Down
9. Holy Ghost Party
Connect:
Twitter: @shalom_chris
Instagram: @ministerchrisshalom
Facebook: Chris Shalom