Fresh Release
AUDIO: AGHOGHO – IT IS YOU | @ageebims [Free Mp3 Download + Lyrics]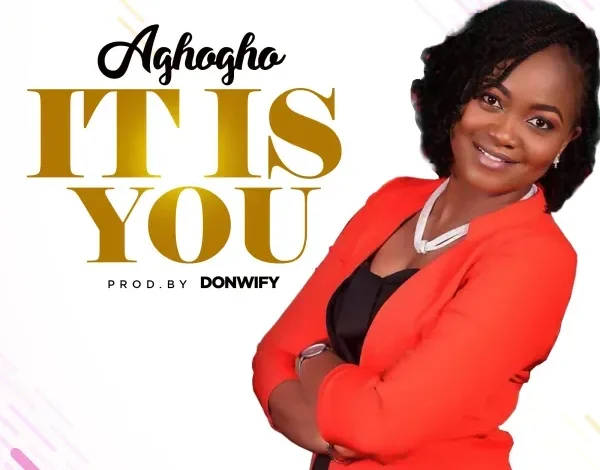 Fast rising worship leader and recording artiste Aghogho out with "It Is You".
Aghogho who recently released the official video for her widely accepted single "All The Praise" is set to take us on a dynamic journey with her new single.
In times and seasons where many put their hope on men and material things, the new single expresses a total dependence on God in every circumstance as the only source and reason for our being. The song captures Psalms 38:15 LORD, I wait for you; you will answer, Lord my God.
According to Aghogho, what is life without Him? What is the hope of anyone who calls and trusts him without totally depending on Him? I believe this song will reinforce our trust and belief in God.
The new single is available on all digital platforms Get it on Itunes & Amazonhere.  You can also download for free.
LYRICS: IT IS YOU
Verse 1
Let it rise from me oh God
A song of praise I sing to you
As you are lifted high above
All the earth
You're glorious in power and praise
Mighty are your works oh God
Creator Lord of everything
You are great you are great
Chorus
It is you I….
It is you I….
It is you I….
It is you
Verse 2
Let your kingdom come oh God
Let your will be done on earth
As it is done in the heavens
High above
You reign in power and majesty
We hail you Jesus as our king
You're perfect Lord in all you're ways
Unto us, unto us
Chorus
It is you I worship
It is you I praise
It is you I bow before the holy one of Israel
It is you
2x
Bridge
Heavenly father I reverence you
Jesus son of God I honour you
Holy spirit
Come breathe in me your life your life
You're glorious in all your ways
Mighty are your works oh God
Creator lord of everything
You are great
Chorus 2x
Bow before your throne