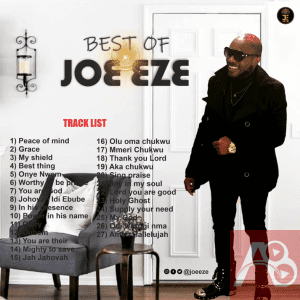 Netherland-based Nigerian Gospel music singer and songwriter Joe Eze is out with a new album which he Titled BEST OF JOE EZE.
This Album features songs that help create an atmosphere for prayer, worship, and praise; it is a compilation of professionally produced music pieces that inspires every listener to understand God's unfeigned love and mercy towards us, thereby bridging the gap (giving us access to Him) through Jesus.
Compilation of Joe Eze's songs from his Album to his singles. All songs sang by Joe.
Watch "Best of Joe Eze" Video Below;