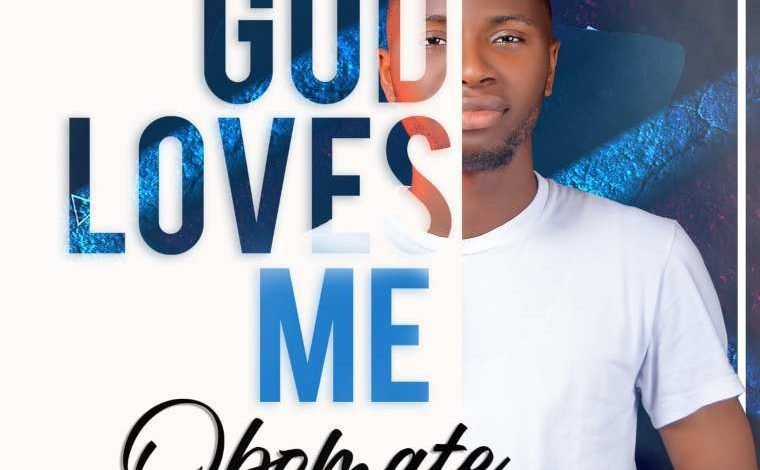 The Nigerian Independent Gospel Minister Odimabo Obomate debuts his first song titled "God Loves Me". As the title entails, it is a song of gratitude and eulogy to the name above every other name.
According to Obomate, "Countless times God has come through for me. I got the inspiration to flesh out "God Loves Me" when I remembered how God came through for me in situations I can't even imagine. It was so emotional that I said to myself that I'll write a song and tell the whole world about His love"
This is a song of victory and allegiance to the name of Jesus. The Love Of God surely never fails.
God Loves Me – Obomate Lyrics 
VERSE 1
I always say thank you for everything you do for me
I don't take anything too little
I know what it takes to be counted among the living
So I appreciate all that you do
Don't know why you choose to love me this way
Still wondering why you love me this way
I've come to realize how much you truly care for me
So I'll tell to the whole world you love me
VERSE 2
So I say make I look the things wey you don dey do for me
cuz you gave ur son
gave me life
make me a human god
yes I am stronger
I'm winner man today
more than a conqueror
gave me the power
to do anything the way I want it to be
If anybody try power
dem go collect
say when they see ur goodness
dem must accept
say na only you be Savior
And the reason I'll always to praise ya
come this far cuz I was opportune to be your son
And you never let me down
so I tell to the whole world
that Jesus loves me no be lie
and then I tell to the whole world
that Jesus loves me no be lie ×2
CHORUS
God loves me
yes He loves me
I tell to the whole world God loves me
God loves me
yes He loves me
I'll tell to the whole world God loves ×2
Verse 3
God loves me
And He loves you
He go do am for you
Everything wey you want
He will provide your needs
Lines fall in pleasant places you
All your problems will be solved
You no go worry at all
He will heal ur mind
He will give you rest
He will give you Joy
He will come through for you
Loads of testimony await you
All things works for your good
And you go tell to the whole world He loves u
CHILDREN VOICE
Oh yes He loves me
I He loves me
I'll tell it to the whole world ×2