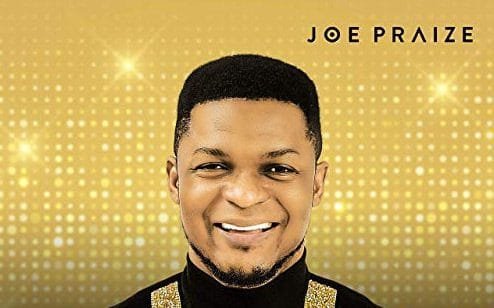 [vc_row][vc_column][vc_column_text]Popular
Nigeria gospel artiste,
Joseph Omo Ebhodaghe popularly known as 
Joe Praize
 has been around for up to a decade now. The worship leader, performing artiste and a multiple award winner born on the 20th of June 1979 and hails from Edo state Nigeria.
Joe Praize rose to fame after the release of his hit song "Mighty God" off his debut album "My Praise". He has since then become one of the most popular Nigeria gospel musician, with a unique sound and energy in his performances that stirs up an atmosphere of worship and praise.
Below is a list of Joe Praize Songs:
Mighty God  >> [ddownload id="12044″]
Done Me Well >> [ddownload id="11244″]
Powerful Jesus >> [ddownload id="6754″]
Joy Overflow >>  [ddownload id="12059″]
Holy Ghost >>  [ddownload id="12051″]
Everything is Blessed >> [ddownload id="12034″]
Jesus Everywhere >>[ddownload id="12056″]
Powerful God >> [ddownload id="12030″]
Unchangeable God >> [ddownload id="9323″]
Miracle Papa >> [ddownload id="12070″]
I Am Blessed >> [ddownload id="12065″]
Stronger [Ft Frank Edwards and Nikki Laoye] >> [ddownload id="12077″]
More Than Enough ft. Preye Odede >> [ddownload id="12041″] [/vc_column_text][/vc_column][/vc_row][vc_row][vc_column][bs-modern-grid-listing-9 overlay="simple-gr" title="" icon="" hide_title="1″ heading_color="" heading_style="default" title_link="" category="3003″ tag="" count="7″ post_ids="" offset="" featured_image="0″ ignore_sticky_posts="1″ author_ids="" disable_duplicate="0″ time_filter="" order="DESC" order_by="date" _name_1="" post_type="" taxonomy="" _name_2="" cats-tags-condition="and" cats-condition="in" tags-condition="in" tabs="" tabs_cat_filter="" tabs_tax_filter="" tabs_content_type="deferred" paginate="none" pagination-show-label="0″ pagination-slides-count="3″ slider-animation-speed="750″ slider-autoplay="1″ slider-speed="3000″ slider-control-dots="off" slider-control-next-prev="style-1″ bs-show-desktop="1″ bs-show-tablet="1″ bs-show-phone="1″ custom-css-class="" custom-id="" override-listing-settings="0″ listing-settings="" bs-text-color-scheme="" css=""][/vc_column][/vc_row]