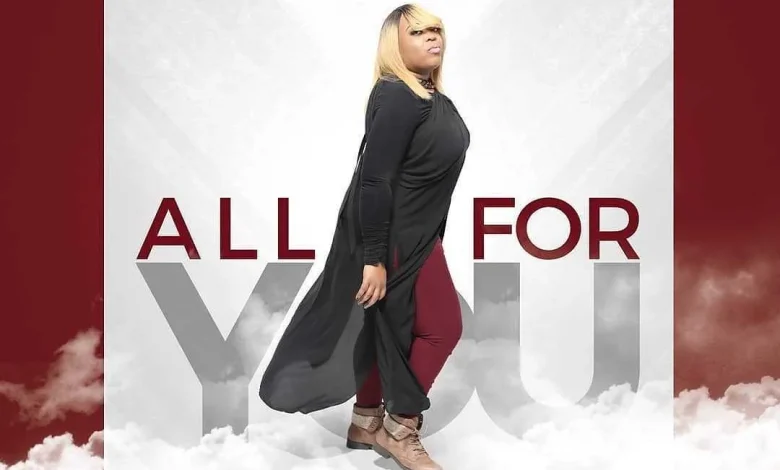 Kendra McIntosh's Debut EP Set to Release June 27th
Pre-Sales Open Now on All Digital Music Outlets
ATLANTA, GA (June 7, 2019) – Kendra McIntosh is poised to release All For You on June 27th Previously releasing singles All For You and You Are, the All For You EP showcases, but is not limited to, the elements that
comprise Kendra's ministry. Each song encapsulates Kendra's heart for God and passion for the masses to hear the call to service, praise, and worship the Almighty.
All For You EP embodies a colorful mix of rhythmic ethnic drums, synthesized horns, soothing acoustic guitar,
and smooth background vocals cultivating a sound worthy of adoration to God. Ready to get into the trenches,
Kendra forges ahead to promote her ministry throughout the Atlanta area and beyond. Warfare in the spirit is
what Kendra's ministry specializes. Every beat of the drum sends out an alarm to join in formation to tear
down, build up, and reclaim the Promise Land.
Kendra teamed up with South Florida producer Tim Wimberly to bring forth a commanding sound to storm the
Gospel and Christian Music industries. Both natives of Southern Florida, Tim's skills and ear of the music of
today and Kendra's prophetic voice combine to a well-rounded production. The All For You EP has all the
fundamentals to grasp the ears of listeners and fix their attention to the God that makes all things possible.
For radio interviews, bookings, and more information contact Latrea Kimberly Morrow via email at
[email protected] or at 708-320-8517.
All For You EP
Tracks:
All For You
You Are
Healing Water
Sold Out
Healing Water (Acoustic)

About Kendra: Native of South Florida, but now resides in the Atlanta area Kendra positioned herself for more
ministry expansion. Since Kendra's debut onto the Christian and Gospel music scenes, her gift of song has made
room for her to sing background for Gospel Music's elite the legendary Shirley Caesar, Le'Andria Johnson,
Jessica Reedy, Kim Burrell, BET's Sunday Best Season 7 Geoffrey Golden and a former member of the Miami
Mass Choir. Besides being an accomplished background vocalist, Kendra has opened for Gospel Music
powerhouses Jekalyn Carr, Mali Music, Nigel Lewis, BET's Sunday Best Race to the Stage winner Dewayne
Crocker and others. Kendra's tenacity to absorb everything that God has for her is incomparable.