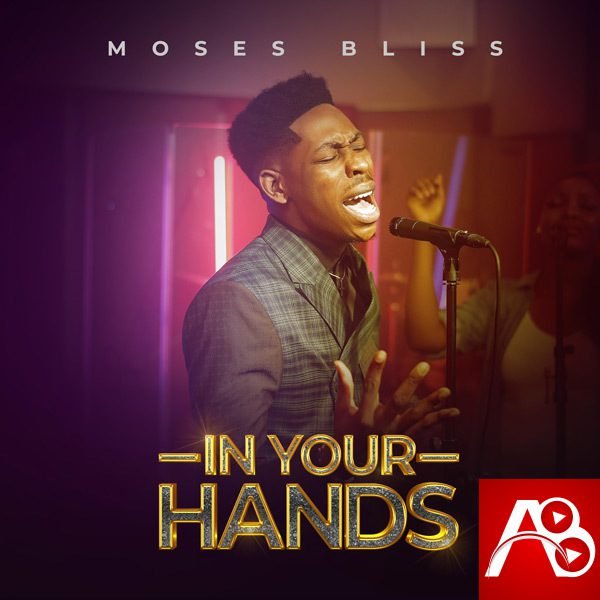 Download Mp3: Moses Bliss – In Your Hands
Popular Nigerian Gospel music artist, Moses Bliss out with another single "In Your Hands", coming in hot as a song and a video. It has been quite a while the popular "Too Faithful" crooner released a solo single, but here he goes again with a brand new one. His previous released collaboration single and video titled "Bigger Everyday" has been on the rise with YouTube views surpassing 1 million and still rising.
The new single "In Your Hands" is a song of surrender to God, and part of it says 'where you lead me, i will follow.. my life depends on you'.. It will be a total blessing to your life. "In Your Hands" will go on to be an instant worship favorite because of the simplicity and heart felt inspired lyrics which Moses puts in this worship song.
Download Mp3: Moses Bliss – In Your Hands
[ddownload id="17448″]
In Your Hands Lyrics by Moses Bliss
[Verse]
I'm going nowhere without You
Oh oh oh oh
You are my Anchor
I'm doing nothing without You
Oh oh oh oh
My Life Depends on You
Where You lead me I will follow
Precious Holy Spirit
This life I live I live for You
My Life Depends on You
[Chorus]
My life is in Your hands
My life is in Your hands
My life is in Your hands
You're the Love of my life
My life is in Your hands
My life is in Your hands
My life is in Your hands
You're the Love of my life
[Verse]
I'm going nowhere without You
Oh oh oh oh
You are my Anchor
I'm doing nothing without You
Oh oh oh oh
My Life Depends on You
Where You lead me I will follow
Precious Holy Spirit
This life I live I live for You
My Life Depends on You
[Chorus]
My life is in Your hands
My life is in Your hands
My life is in Your hands
You're the Love of my life
My life is in Your hands
My life is in Your hands
My life is in Your hands
You're the Love of my life
[Bridge]
Lord You own my Life
Lord You own my Life
Lord You own my Life
You're the Lord of my life
Lord You own my Life
Lord You own my Life
Lord You own my Life
You're the Lord of my life
Lord You own my Life
Lord You own my Life
Lord You own my Life
You're the Lord of my life
Lord You own my Life
Lord You own my Life
Lord You own my Life
You're the Lord of my life
Where You lead me I will follow
Precious Holy Spirit
This life I live I live for You
My Life Depends on You
[Outro]
My Life Depends on You
Like a baby in the arms of the Mother
My Life is in Your Hands
My Life is in Your Hands
Lord I'm safe in Your Hands